Reliable.  Dependable. Yours.


These skinners and pelters are specifically designed for the professional trapper – those who make their living trapping and preparing furs.
 All knives are designed knowing that trapping an animal is only the beginning of the job – and whether in the field , or back at the shop, the work is far from over.
Dealer pricing available – call Mike to discuss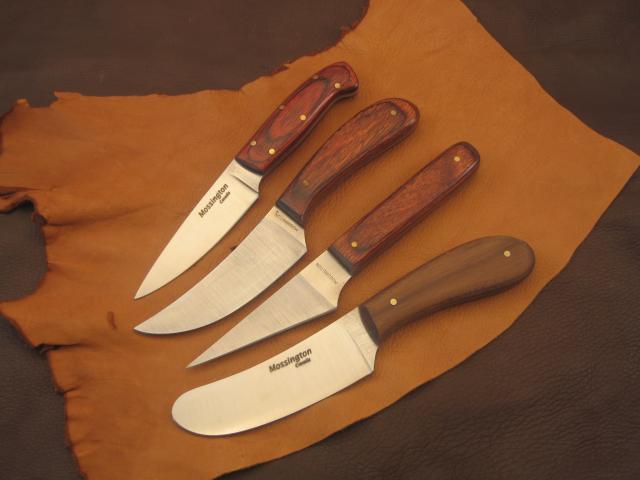 The following knives are made from 1 1/16″ thick stainless steel (either 154CM or 440C, both known for edge retention and corrosion resistance, and are full tang for added strength.
Sharp is what these knives are all about.
All blades are handled with Black Walnut – a warm, soft durable wood and contoured for a firm, solid grip in the hand.
All feature brass pins and each comes with a utility grade leather sheath to protect both the knife and the user.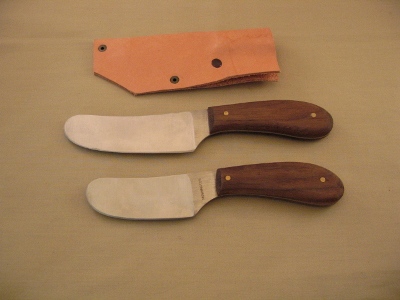 Beaver Skinners
Rounded noses to prevent cutting the pelt.
Large: Blade 3 3/4″, OAL 8″
Small: Blade 2 3/4″, OAL 7″
$75.00
"Lynx" Skinner
Broad up-swept blade for long cuts.
Large: Blade 3 1/2″, OAL 7 3/4″
Small: Blade 2 3/4″, OAL length 6 3/4″
$75.00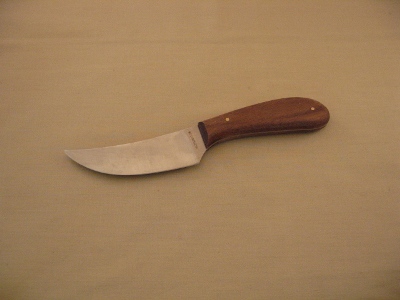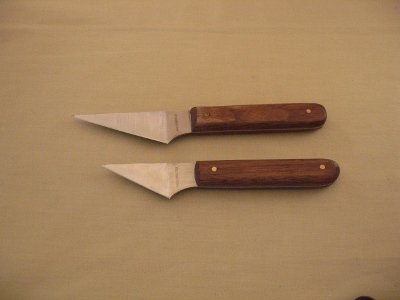 Pelters
Small, very pointed – for legs and/or smaller skins like muskrat.
Large: Blade 3″, OAL 7″
Small: Blade 2″, OAL 6 1/2″
$50.00
Coon Skinner
Drop Point
Blade 3″, OAL 7″
$75.00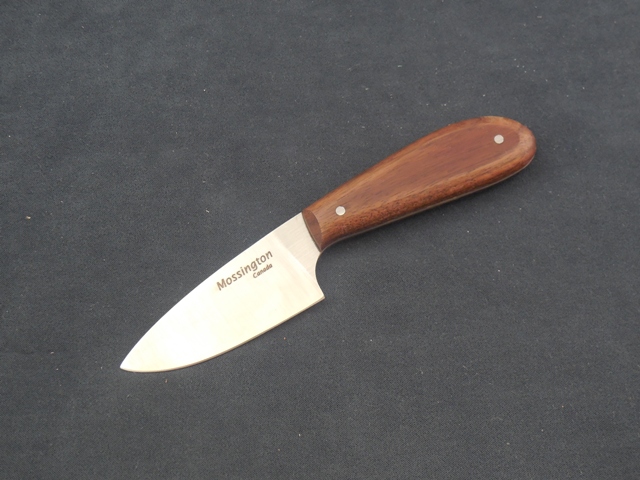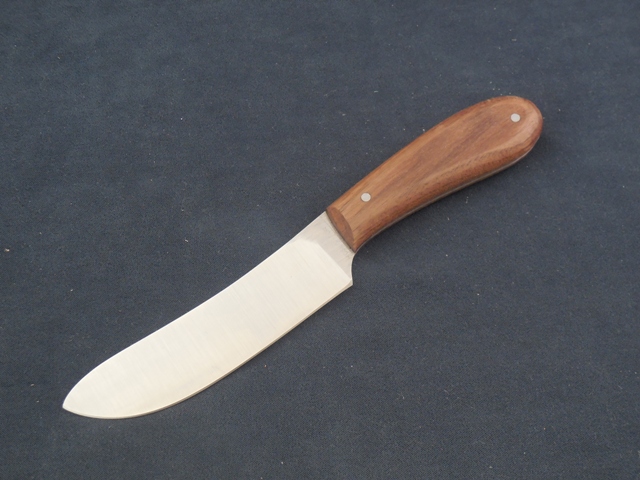 Wolf Skinner
For longer blade strokes
Blade 4 1/4″, OAL 8″
$80.00
And – the "Muskrat"…………
Designed not by me, but by a trapper, this little blade is a lot of knife !!
Made of 1/8″ stainless steel (154CM), blade is 3 1/2″, OAL 7″.
Comes with belt sheath.
Does everything needed……………
$145.00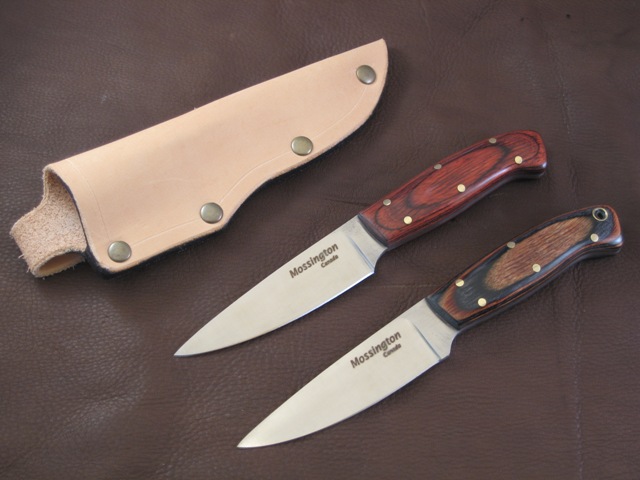 Didn't see the special knife you are looking for?
Knives in this section are the most popular of my designs, and the ones most often sought. Or the knife I dreamed up and decided to make that day!!
If you can describe, draw or show me a picture of the knife you would like, one can be made to suit you.
Email address m.mossington@sympatico.ca Or just pick up the phone 705-495-3015