Reliable.  Dependable. Yours.


Fresh off the bench of
Mossington
Canada
All Mike's knives are hand made, from the best materials available, and made one at a time.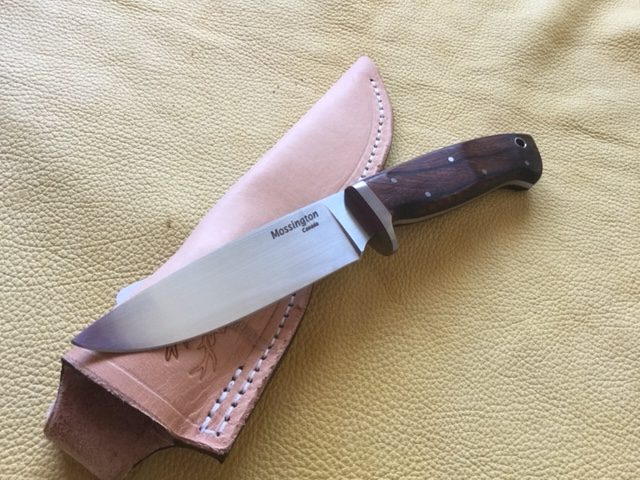 Algonquin
154CM, Satin Finish
Cocobolo Handle
4″ Blade, 9″ OAL
$ 240

Algonquin Hunter
Stainless 154CM
Black Canvas Micarta
5/32″ steel, 4″ Blade, 9″ OAL
$ 225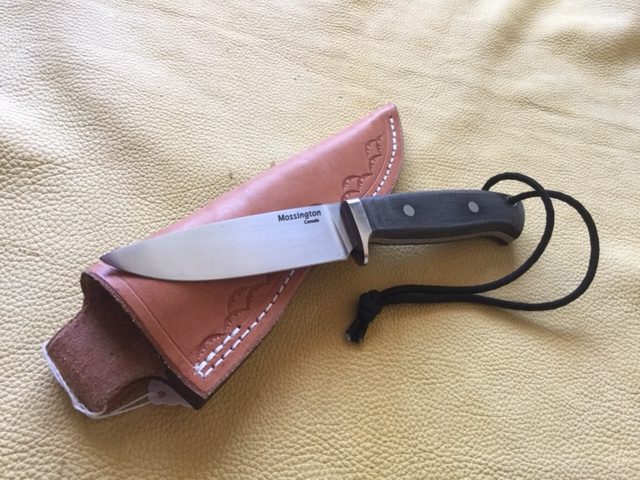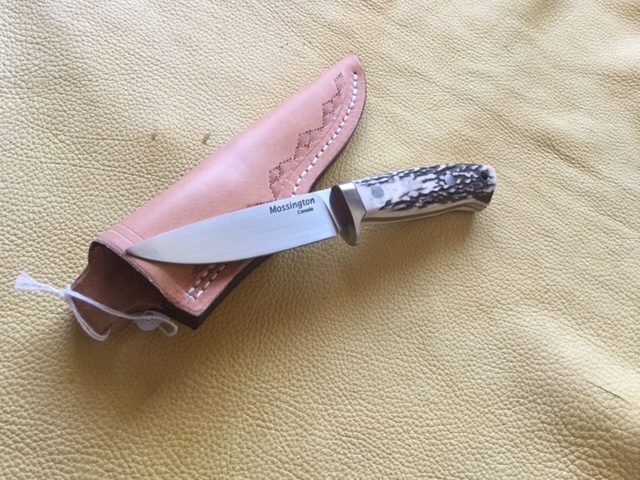 Muskrat
154CM, Stainless Guard
3 1/2″ Blade, 7 1/4″ OAL
Sambar Stag Handle, Red Spacer
$325
Algonquin Hunter
154CM Stainless
G!) Camo Handle
4″ Blade, 9″ OAL
$ 175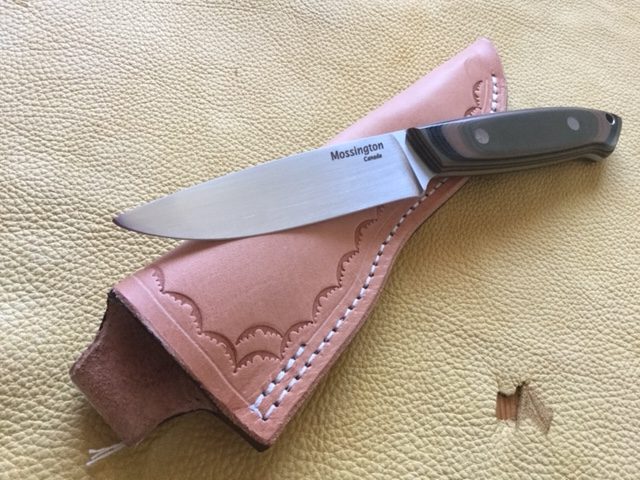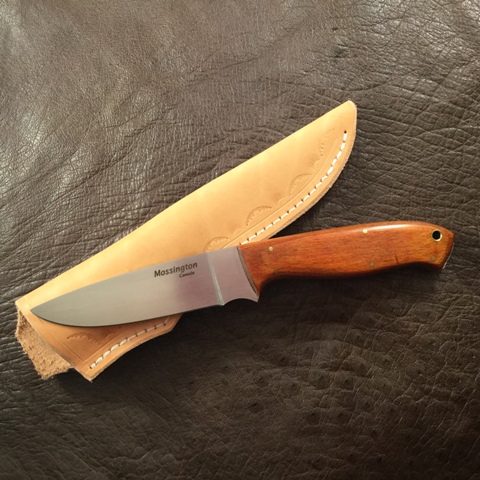 Algonquin Hunter
1/8″ 154CM Stainless
Dymondwood handle
4″ Blade, 9″ OAL
 $175
Pheasant Hunter
154CM Satinless
Desert Ironwood Handle
3 1/2″ Blade, 7 1/4″ OAL
$ 160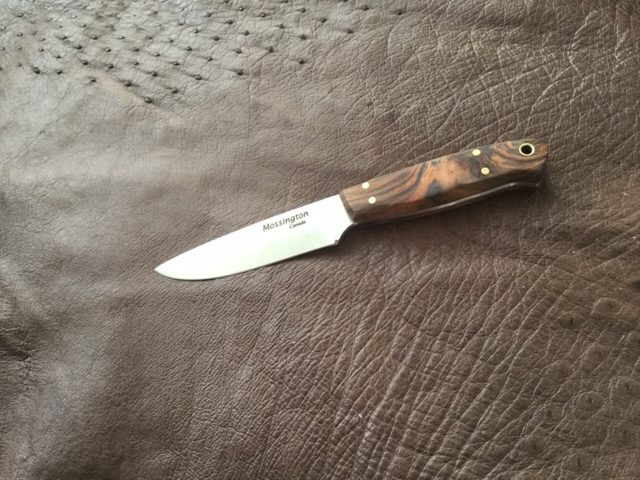 New from Mossington Knives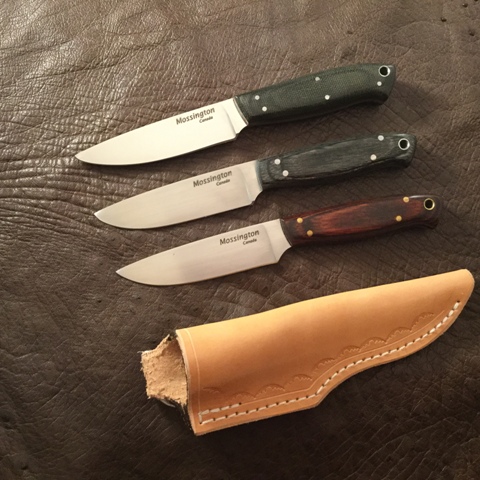 "Muskrat"
154CM Stainless Steel 1/8″
3 1/2″ Blade, 7 1/4″ OAL
Smaller member of the Algonquin family, this is a lot of knife in a smaller package
$160
And for the hiker, geocacher, or those wanting a light carry, but the function of a serious knife on the trail …
The "Paracord"
1/8″ (or3/32″) 154CM
Same size as the Muskrat – Blade 3 1/2″, OAL 7″
  Coloured Paracord (approx. 8′ of cord for emergency or general use)
Custom Sheath
$150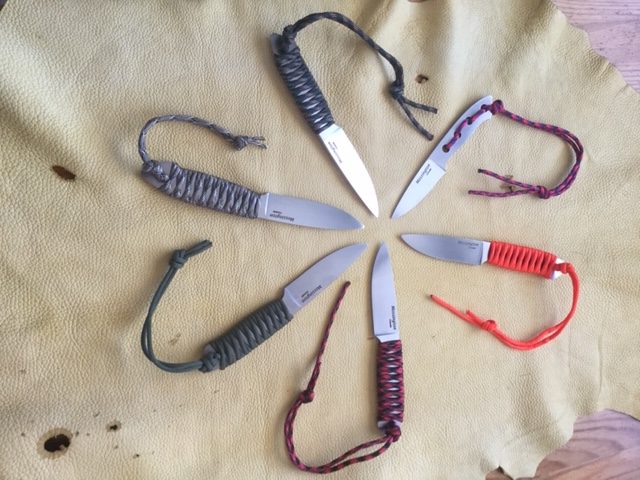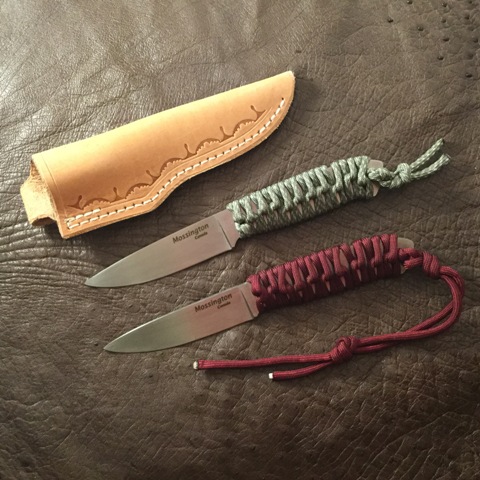 Didn't see the special knife you are looking for?
Knives in this section are the most popular of my designs, and the ones most often sought. Or the knife I dreamed up and decided to make that day!!
If you can describe, draw or show me a picture of the knife you would like, one can be made to suit you.
Email address m.mossington@sympatico.ca Or just pick up the phone 705-495-3015