Reliable.  Dependable. Yours.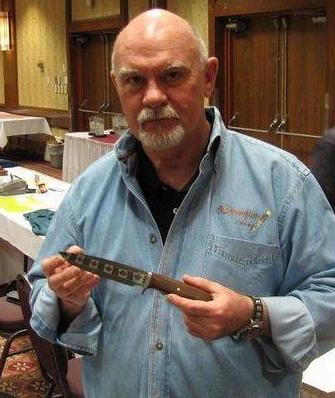 Hi – welcome to my site.  
Thanks for taking time to visit. 
Here you will find :
– some photos of knives available for purchase (Available)

– some photos of knives I have built in the past (Gallery)
– some of the materials and supplies I offer  to other  (not all materials available are on the site – if you're looking for something, give a call)
– some general information about various materials and making knives. 
If you have questions that are not answered here, please feel free to contact me.
You'll see some of the knives I like to make under "Gallery".
Knives in stock, with sale prices are in "Available".
And there is a bit of info on steel and handle materials under "About".
If one of my models catches your eye, I can build the same knife with your special handle, guards, etc.  Give a phone call and let's discuss.