Reliable.  Dependable. Yours.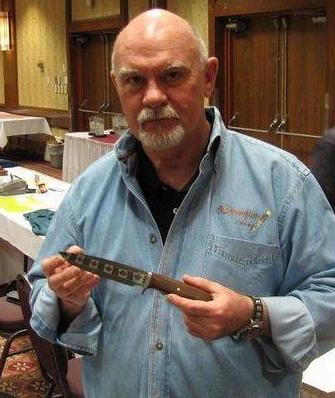 Hi – welcome to my site.  Thanks for taking time to visit.  Here you will find photos of some of my knives, and some general information about making knives.  If you have questions that are not answered here, please feel free to contact me.
You'll see some of the knives I like to make under "Gallery".
Knives in stock, with sale prices are in "New for Sale".
And there is a bit of info on steel and handle materials under "About".
There is no end to the design or materials that can be used. If you have that "special" knife in mind, give me a call. If you can describe it, I'll try to make it. Guaranteed.